The SL Brandizzo's deforming machines to pipe and sheet such as BLM, Crippa and BEMA permit to work tubes from Ø4 to Ø80 with many medium radius (including hydroforming).
Le macchine di deformazione del tubo e della lamiera di S.L. Brandizzo come BLM, Crippa e BEMA, permettono la curvatura e la deformazione di tubi da Ø4 a Ø80 con i più svariati raggi medi (idroformatura compresa).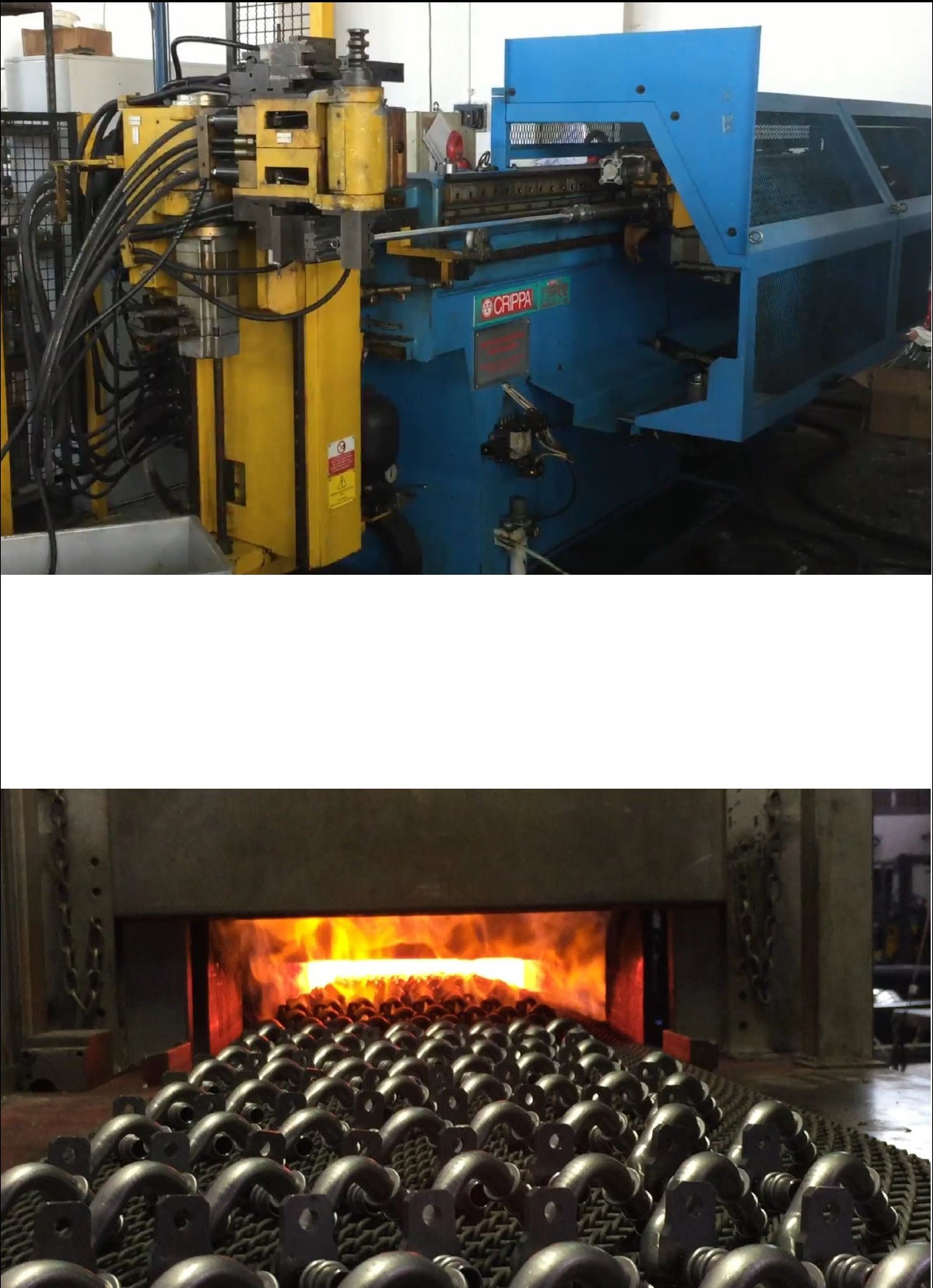 We are able to welding/brazing any article integrated to pipe (brackets, bushings, fittings, pins, etc...), we have also a continuous conveyor belt furnace with endogas controlled atmosphere.
Siamo in grado di saldare/brasare qualsiasi articolo integrato al tubo (staffe, boccole, pernetti, ecc…), inoltre disponiamo di un forno con atmosfera controllata per la brasatura dei particolari in ferro.
In the end, we have a 5 axis laser cutting PRIMA INDUSTRIE for to realization of brackets and/or pipe cut.
Infine, disponiamo di un taglio laser 5 assi PRIMA INDUSTRIE per la realizzazione di staffe e/o tagli su tubi.
In the last year we have improved our logistic department with introduction a new automatic warehouse for to continuous monitor of tools and components.
Nell'ultimo anno abbiamo implementato il nostro reparto logistico con l'introduzione di un nuovo magazzino automatico per il monitoraggio continuo di attrezzature e componenti.